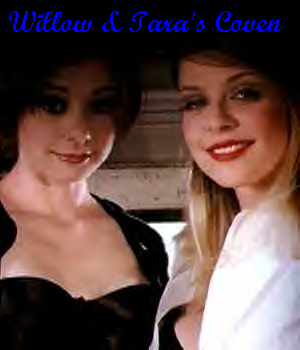 "HELLO! GAY NOW!" (Willow stated when Anya mentioned the possible loss of Xander to Willow)
Welcome to Willow & Tara's Coven.
This page is dedicated to the Most Beautiful Couple of the television network: Willow Rosenberg (Alyson Hannigan) and Tara MacClay (Amber Benson) of the hit show Buffy the Vampire Slayer.
Yes, I loved Willow & Oz as a couple, but it's about time the network's got a couple that some of us women can relate to.
More pics of Willow & Tara together.
The First Kiss
Willow & Tara
Willow & Tara
Willow & Tara
Willow & Tara
Willow & Tara

View My Guestbook
Sign My Guestbook





Buffy | Home